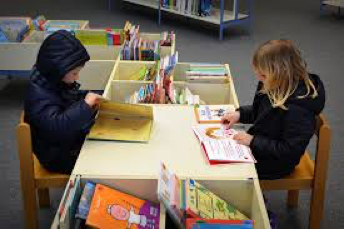 We've all been there, trying to get some peace in a library and someone doesn't abide by the rules.
Let's see if we can set some guidelines:
No noise or loud talking! The Library is a place for quiet study and reading.
Be respectful of others and keep to your space. In other words, "don't spread out."
Respect the books and other Library property. They don't belong to you.
Return everything in good condition.
Return everything on time! Otherwise you may owe a fine.
Above all, enjoy reading! It is a great, informative and relaxing pastime.