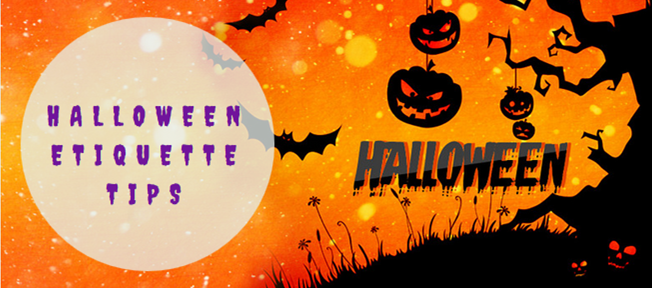 As Halloween approaches, you may be wondering if there are any etiquette rules for Halloween. You will be happy to know that, as with most communal occasions, there is. In fact, there are two sets of etiquette rules: one for those costumed trick-or-treaters and another for people distributing the treats.
Our tips this month provide some guidelines for all those little ghouls and goblins as they parade from house to house, as well as for the people at the houses handing out treats.
Read my interview on News 1130 »
Halloween etiquette for Trick-or-Treaters:
Respect the lights on/off rule. If the lights are off at the front of the house, skip that house. The people are not home, have no candy left, or are not participating in the event.
If you want to receive treats, wear a costume or be prepared to perform a silly dance or song for your treat.
Use sidewalks and pathways. Do not take shortcuts across lawns or through gardens.
Ring the doorbell or knock on the door only once and wait patiently for a response. If no one answers the door after a few minutes, move on to the next house.
Accept whatever is offered as a treat. Do not complain about the type of candy or non-candy treat. However, if you are allergic to nuts, you may ask if a nut -free alternative is available.
Don't be greedy. When offered to choose candy, take one piece so there will be plenty left for others.
Say "Thank you"
Respect the ending time set by the neighbourhood. If an end time is not specified, stop going to houses by 8:00 or 9:00 pm and remember the lights on/off rule.
Etiquette when distributing treats:
Respect the lights on/off rule. If you are participating, turn on a light at the front of your house and put out Halloween decorations to indicate that you are open for business. If you aren't participating or run out of treats, turn off the lights to alert trick-or-treaters to move on to the next house.
Give out store-bought, individually-wrapped and sealed treats. Save homemade goodies for kids you know well.
If you want to let out your inner ghoul for some friendly spooking of your own, be sure to keep it age appropriate. Many young children don't enjoy that type of fright, so save it for those old enough to appreciate a good scare.
Be respectful of the children who come to the door. Do not make assumptions about age. Some children appear older than they are. Even if some children are older than you think is appropriate, indulge them for one night. Leaving behind cherished childhood traditions can be difficult. If they are wearing a costume, they deserve a treat. However, if someone shows up at your door without a costume, you have the right to deny them a treat or make them work for it – a song perhaps.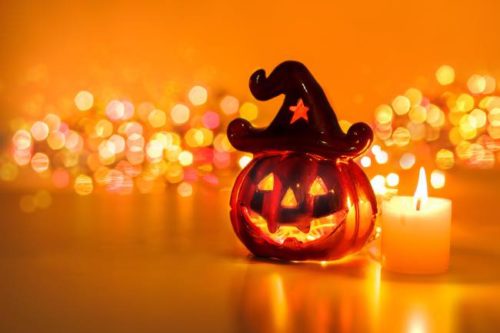 Halloween Parties
For Halloween parties, here are some etiquette reminders:
Costume dress appropriately for the party (school/work party vs. friends gathering)
If attending a home gathering, take a little something for a host/hostess gift, such as a quaint flower arrangement
If hosting a party, be clear with your invitation on whether or not it is a family, adult, or a gathering
Above all, we hope you had a great time!
Download Free Table Etiquette Guide!
Table manners involve more than just the way we eat, being observant and considerate of others is the essence of being a well-mannered diner. Add your name and email below to download your free Table Etiquette guide. Don't forget to confirm your email address to get your link.
. . . .