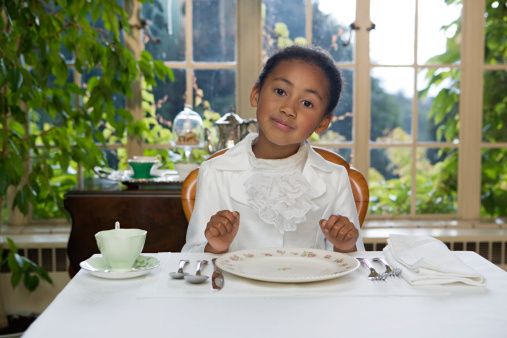 We provide Elizabeth's Manners and Table Etiquette Course. This course will incorporate: Introductions and greeting people, setting the table, the correct use of cutlery, napkin etiquette, eating at the table, conversations, communication, and Thank you notes; with lots of activities, and fun!
Good Manners and Table Etiquette Course for Children
Next Class
Date: Saturday, August 26th, 2017
Time: 10:00 a.m. – 12:00 p.m. (2 hours)
Cost: $40/child (includes handouts for future reference and practice at home)
Location: Guildford Library, 15105 – 105th Avenue, Surrey, B.C. V3R 7G8 (see map)
To register please e-mail elizabeth [at] elizabethetiquette [dot] com or call 604-882-4910 (please leave a message)
Please note, pre-registration and payment is required.
============================
============================