Elizabeth Etiquette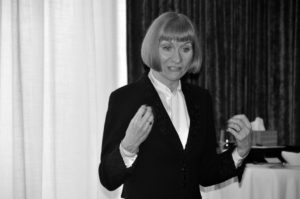 Born and educated in England, Elizabeth has a long family history in the practice of etiquette. Her great uncle was Toastmaster at one of London's well-established luxury hotels where he organized and conducted many executive and royal events always ensuring that proper etiquette was followed. Her great aunts in London and Geneva also provided advice and training on respectability, grooming, and decorum.
In and around the Vancouver area (as well as Skype), Elizabeth Etiquette now offers advice and coaching to individuals, families, and organizations to help them incorporate courteous life skills into everyday living, encompassing everything from manners to basic business and social etiquette to fine dining. Offering etiquette classes in Vancouver for people of all ages. Next one is:
Date: to be arranged – stay tuned!
Time: 1:30 p.m. – 3:30 p.m. (2 hours)
Cost: $40/child (includes handouts for future reference and practice at home)
Location: Guildford Library, 15105 – 105th Avenue, Surrey, B.C. V3R 7G8 (see map)
To register please e-mail elizabeth [at] elizabethetiquette [dot] com or call 604-882-4910 (please leave a message)
Not in the immediate area? Not a problem. Elizabeth Etiquette is available for etiquette classes via Skype every Wednesday (pre-payment required).
"Elizabeth is classy, patient, and also has a sense of humour. With a large group of over 40 ladies, Elizabeth was kind enough to visit each table in order to make sure she could answer questions from everybody. Stellar job!" ~ Betty Jin
Download Free Table Etiquette Guide!
Table manners involve more than just the way we eat, being observant and considerate of others is the essence of being a well-mannered diner. Add your name and email below to download your free Table Etiquette guide. Don't forget to confirm your email address to get your link.
---
Etiquette, the rules and conventions that regulate social and professional behaviour, is the foundation for success in all aspects of life. It affects how we relate to and are perceived by others and, ultimately, the opportunities we are given.
For children, it can mean being invited to a friend's birthday party or included in play dates.
For teenagers, it can mean gaining entrance into a desired school or being hired for a part-time job.
For adults and business, it can mean getting a promotion that leads to a more comfortable lifestyle or having better customer relations and business success.
Etiquette is not something you are born with
Everyone can have good manners:
It's just a matter of learning the rules.
Be happier, more confident, and successful…
. . . .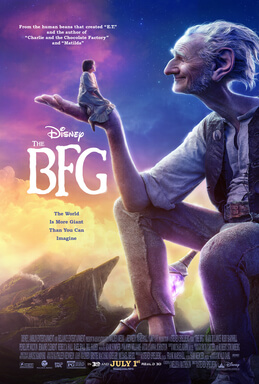 Elizabeth had the honour and the privilege of being selected as the Etiquette Consultant to Steven Spielberg's The BFG movie.
Elizabeth's role as the Etiquette Consultant was to advise the cast and crew on the unique aspects of etiquette in the Royal household, to make the set and scene as authentic as possible.
The entire experience was exceptional and rewarding for Elizabeth, and she thanks all those involved who made this adventure, and entry into the exciting world of movie making, possible.